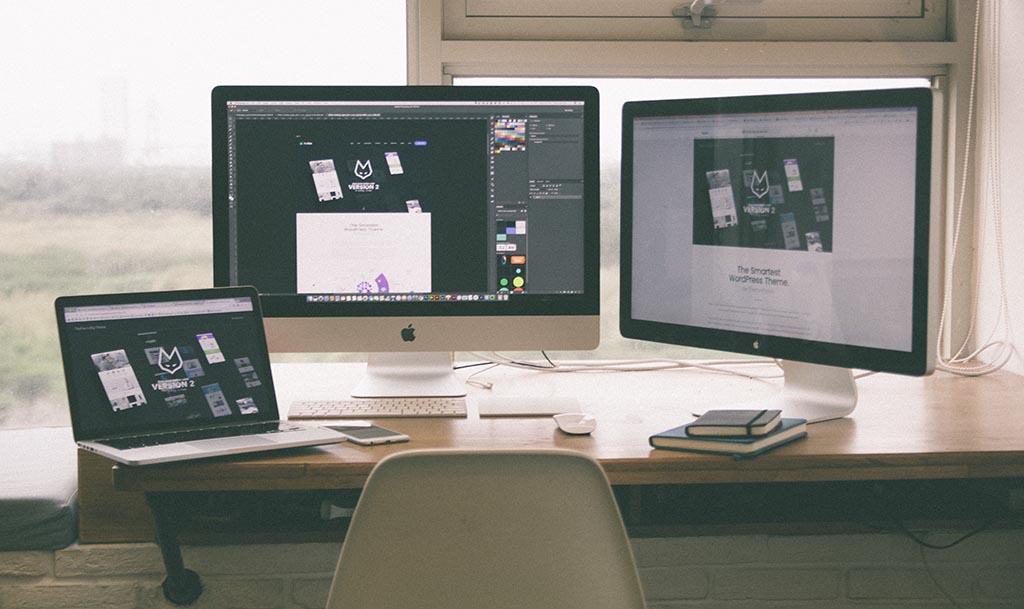 How to hire a web developer in seven (mostly) easy steps
Posted on
September 25, 2023
For small business owners in today's competitive climate, having an online presence is more important than ever. A quality website is essential to commanding the attention of potential clients as well as customers. But the thought of hiring a web developer can be a daunting task. How do you find them and how do you choose? How do you know you're bringing in the right talent? In today's blog post we're going to explore the key steps to hiring the perfect developer for your needs.
Before you begin
One of the first things you want to do is make a list of the key features and capabilities you will need for your project. This is known as defining your requirements. For instance, are you looking for a simple website with static (unchanging) pages? Or do you need an intricate, full-blown e-commerce site loaded with interactive features? Writing down your requirements will help streamline the search and also ensure you look for developers who have the right skill set.
Narrow your search
You may find there are many (many!) developers out there who, on paper, can satisfy your requirements. At first glance they may seem to be equals, but try these techniques to help narrow things down:
1.) Ask for a portfolio
An experienced web developer should have a portfolio or some other materials that showcase some of their past projects. This can give you insights into the developer's style, capabilities, and the size and scope of the projects they've tackled. Make sure to review these samples with a critical eye. It's not just about how the websites look, but also how they function. Don't be afraid to ask questions about some of the projects you see. At Lucin Digital, we are always happy to provide samples of our prior work.
2.) Check their expertise
Web development is a vast and diverse ecosystem, comprising numerous languages, frameworks and tools. The developer you hire will need to be proficient in the technologies your project requires. For the technically inclined, some quick web research can help you synchronize the developer's skills to your requirements. For instance, if you know you are seeking a WordPress-based site, then make sure your chosen developer is knowledgeable with PHP, HTML and JavaScript. More complex projects may call for more sophisticated frameworks, like Angular or React. Don't know what you need? Ask lots of questions and compare their recommended solution to those existing in their portfolio as well as solutions proposed by other developer candidates.
3.) Look at your budget
For many individuals, this can be the biggest factor in making a decision. Proposed costs for a new website can vary wildly depending on who you ask, ranging from a tiny amount for inexperienced solo devs on gig websites to enormous sums coming from large companies who provide dedicated teams over the course of many months or even longer. Your proposed scope of work — that is, the list of requirements you came up with earlier showing everything that needs to be done — will factor heavily into this. Get a clear estimate of the development costs and make sure it aligns with your budget. Lucin Digital, for instance, always provides a detailed proposal for any project that includes a complete breakdown of costs. Moreover, set a realistic timeline for the project. While you want your website up and running soon, quality work takes time. The old adage 'you get what you pay for' usually is appropriate here.
Maintaining the relationship
Once you have selected a developer, there are ways to determine whether you made the right choice. To make sure you've found the most appropriate vendor, try these tips:
1.) Test with a small project
Before committing to a long-term project, consider giving your potential hire a smaller task. This allows you to evaluate their skills in a real-world scenario, understand their work ethic, and determine if they are the right fit for your company. If things don't work out, you won't be on the hook for the entire project. This will help with the sense of buyer's remorse that sometimes happens when a developer isn't a good fit for a project.
2.) Check the communication
Web development is not a one-time task; it's a continuous process of updates, bug fixes, and enhancements. Plus, it's very common for one simply-defined project to expand (and sometimes balloon) into projects of larger scope requiring much more time. This means the relationship you establish may exist for some time. Hence it's essential to hire someone who communicates effectively. Regular updates, receptiveness to feedback, and clarity in addressing doubts are crucial traits. At Lucin Digital, communication and client attention are of critical importance to us, with engineering and communication degrees both represented in our developer staff. Make sure your developer satisfies your needs in this domain.
3.) Look for a cultural fit, too
A developer might have all the technical skills you are looking for, but if they don't align with your company's values or culture, collaboration can be challenging. Ensure they understand and resonate with your company's ethos and work environment.
What's Next?
If you are in the market for a new website, app, or any other software project, why not consider Lucin Digital to help ease the process? We offer top-tier web and app development services that can be custom-tailored to your needs. With a team of experienced developers and a portfolio to vouch for their excellence, Lucin Digital takes away the hassles of hiring and guarantees high-quality results.
Remember, in the digital era, your website is often the first interaction potential clients or customers have with your brand. Make it count by ensuring you have the best talent on board. Whether you hire an individual developer or collaborate with a digital agency like Lucin Digital, prioritize quality, communication, and a shared vision. Best of luck to you on your project!